Safeguarding officers are personnel appointed by sporting organisations in Singapore responsible for safeguarding matters within their organisations and first responders to affected parties.
It is mandatory for all officers to undergo a Safeguarding Officer training and to pass the assessment to be deemed competent.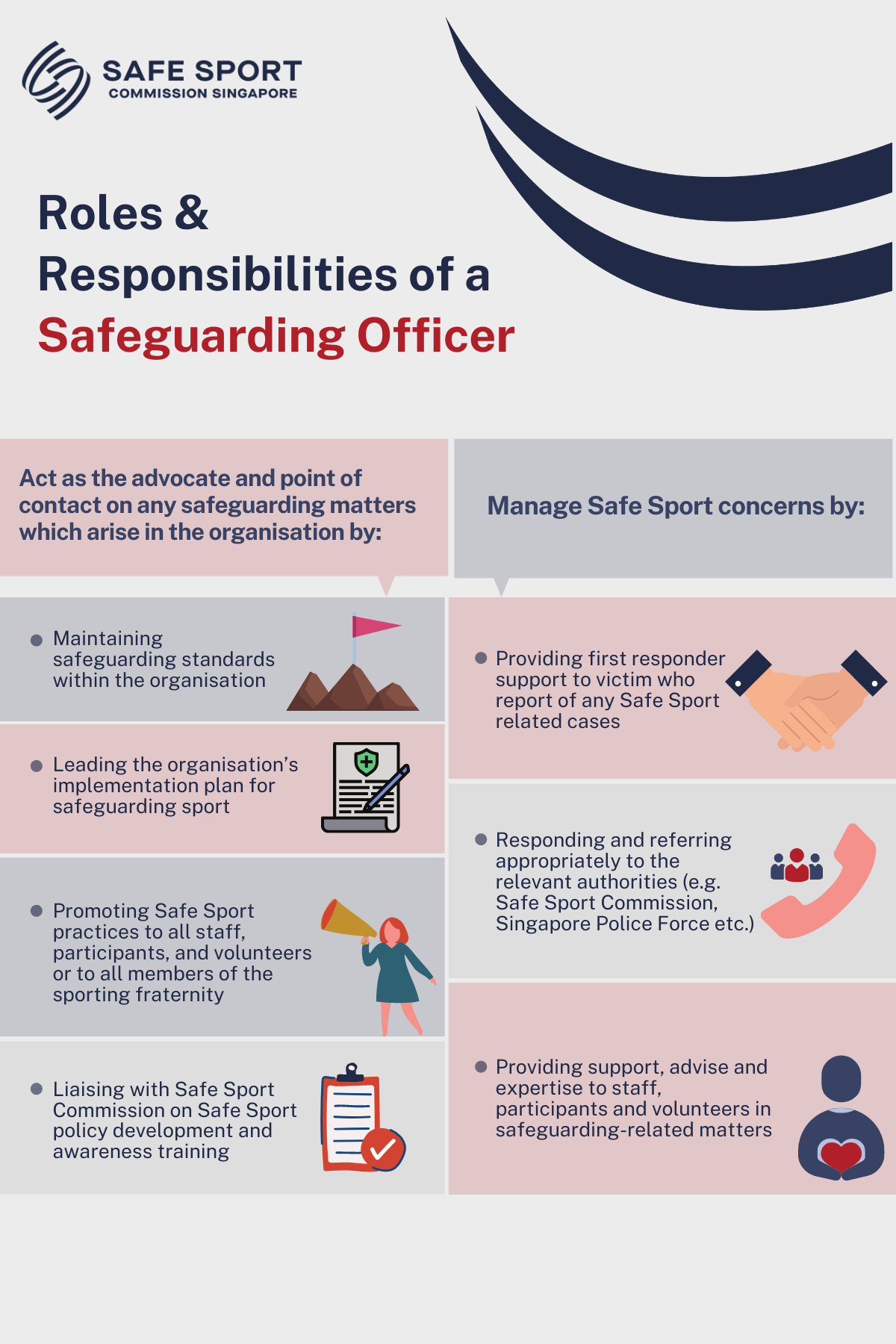 Who are these Safeguarding Officers? Check out the list here.