Equipping Athletes as First Responders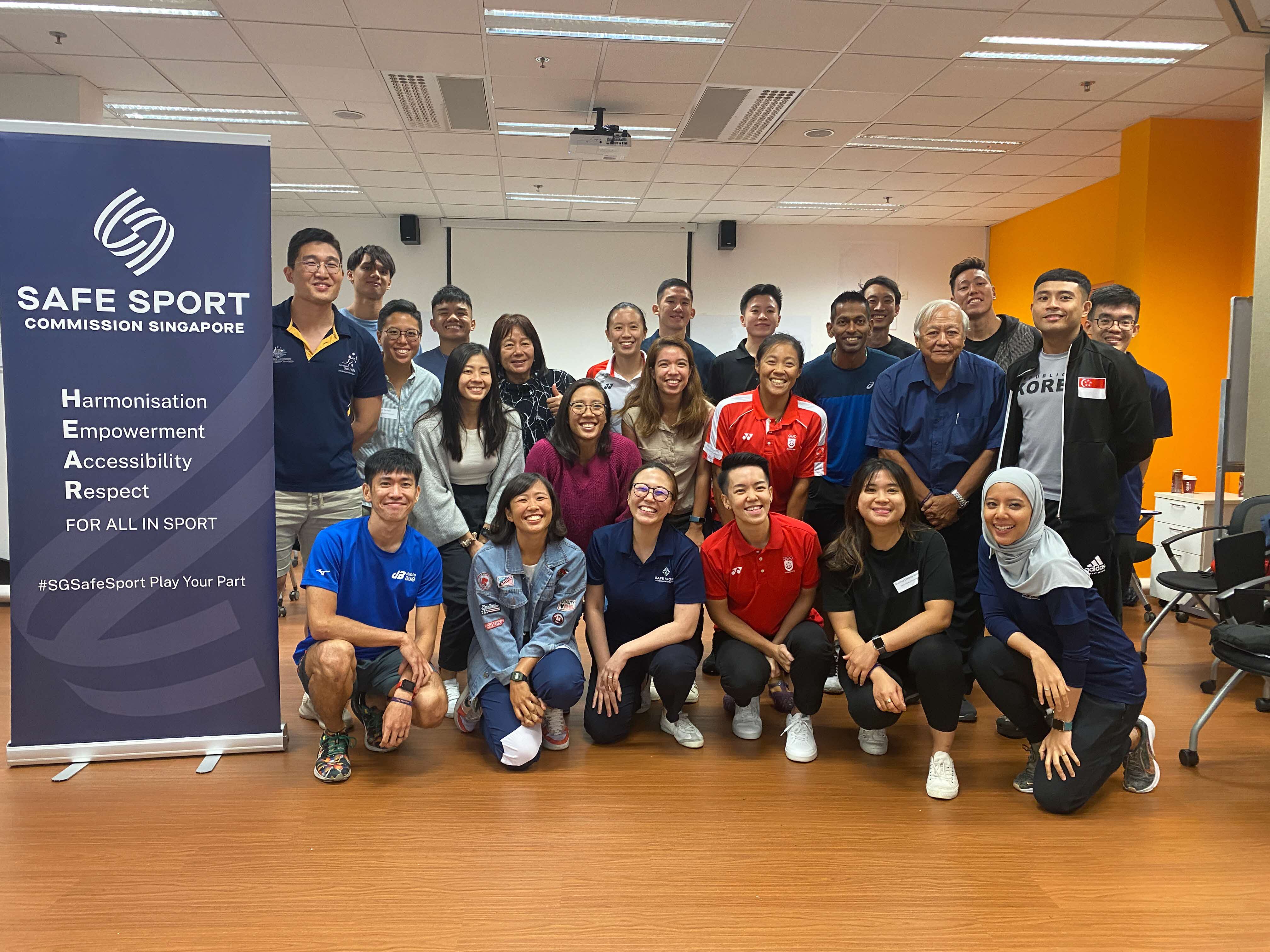 Pictured: Twenty one newly trained athlete Safeguarding Officers
In July, Safe Sport and Singapore National Olympic Council Athletes' Commission (SNOCAC) held a Safeguarding Officer training session exclusively for SNOCAC members and Athletes' Commission representatives. Twenty one athletes representing thirteen National Sporting Associations successfully completed the training. 
Safe sporting environments should empower athletes, and we are proud to have increased athlete representation among Safeguarding Officers. Participants learnt how to support peers who may be in distress and the reporting protocol for Safe Sport misconduct.
The participants were also inspired by the IOC Athletes' Declaration to highlight the roles and responsibilities they have to create safe environments. Watch the video below to see what they had to say:
Interested in running a bespoke Safe Sport training session for your organisation? Write to us at contact@safesport.sg.